Make sense of your institutional data
---
Capture data accurately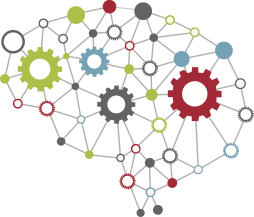 Solve your data capture woes by working with unambiguous institutional information from the start. Our persistent IDs will ensure your data is always perfectly consistent.
Ensure robust reporting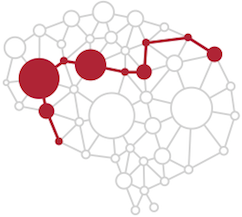 Align your data with GRID and open the door to a range of data integration and reporting possibilities. Link to other datasets like ISNI and Fundref seamlessly.
Disambiguate your data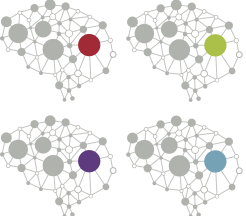 No more struggling to find duplicates in your data, or trawling through the history of Paris University to check if XI is Sud or Est. We meticulously clean the data for you.
Back in 2015, we at DigitalScience needed persistent identifiers for all research-related organisations, but none was free and openly available. So we decided to initiate GRID and make it free for everybody to use so the whole research ecosystem could benefit.
In order to create GRID identifiers and enrich the records, we process organisational affiliation information from Dimensions, combining automatic processing and meticulous data curation to create a comprehensive and high-quality dataset of research-related organisations that you can access easily and use freely.
Our approach makes GRID much more than just a unique identifier; we augment the data with types, hierarchical structures, locations, and much more. We think openly available IDs are vital to using data effectively, so we use WikiData IDs, Crossref Funder Registry IDs, ISNI IDs, ROR identifiers, link to country specific IDs such as UKPRN, HESA and enrich them with GeoNames, NUTS3 regions, and more.






International coverage of the world's leading research organisations, indexing 92% of funding allocated globally.
Our expert curation team adhere to firm data import and data handling policies, providing a practical and intelligible view of the global research landscape.
101,637 institutions and counting! We are constantly harvesting data from research outputs, funding bodies, and journals to see if we are missing anyone.
GRID-powered Dimensions API
---
We have further leveraged GRID's potential by creating services to retrieve, match and disambiguate research-related organisation data and making these available via the Dimensions API. You can use these features in your own applications to ensure you always display the correct organisation, verify affiliated organisations, and much more.... Sound interesting? You can find out details and test the disambiguation service here.
Upon GRID's inception in 2015, it quickly delivered major benefits to the research community, helping to disambiguate and robustly capture research-related institutions and their associated metadata. In 2018, Crossref, the California Digital Library, DataCite, and Digital Science launched the Research Organization Registry (ROR): a new initiative, aiming to move persistent organisational identifiers towards community-led involvement and policy definition. We are especially proud that GRID forms the core of ROR and that we have closed the loop and made ROR identifiers available in GRID as well. GRID and ROR will co-exist for the foreseeable future as cross-linked and aligned persistent identifier systems.
GRID is released under public domain
---
GRID is available for everybody to use under the Creative Commons Public Domain 1.0 International licence.
No yearly fees, no complex licensing agreements, no hassle. GRID is completely free to use! However if you have time we would love to hear what you build with it!